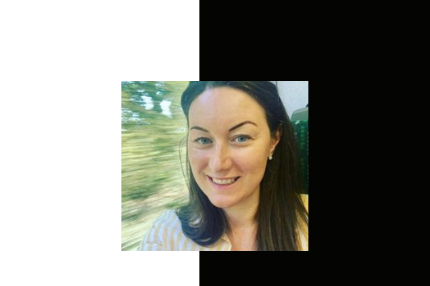 21 Feb

Up close with Eve
Our founder Eve Gaut was delighted to be asked by desiging lighting to reveal her tips on how to succeed in the world of PR. Here, she speaks to Randy Reid...
Eve Gaut is not a lighting designer, but we chose her for the Up Close column because she is a world-class marketeer creating PR for lighting designers throughout the world. Eve is the Founder of Parrot PR and Marketing. co-founded a brilliant mentoring program called The Silhouette Awards with Katie Kolovea. This global program matched 20 young lighting designers with 20 mentors.  
Eve explained that most large lighting design firms have in-house marcomm, but the small and midsize companies typically don't need a full time PR person, nor do they have the budget, so they will out-source.  I asked Eve about the role of PR in the business of Lighting Design, and she shared a few tips:
Invest in great photography
What we do in our industry allows for brilliant images.  She strongly suggests hiring a talented photographer who knows how to photograph lighting.  She cited a few recent images of lighting jobs, where the lights were not energized, saying how important it is to use an architectural photographer and to give a tight brief. She encourages her clients not to be shy on spending money because the images can be used across so many different platforms.   "A much stronger story will resonate with the editorial team when the images are strong," she emphasized.    
Look beyond the lighting industry
Eve remarked that so many times lighting
designers will work to get their jobs published in the lighting trade, while they ignore other channels.   She explained, "If a lighting designer works on a hotel, I will submit that article
to various hospitality magazines. If a residence has been designed with gorgeous landscape lighting, we will find an outlet for landscape that does not necessarily specialize in landscape lighting." Its important to be seen in the right places for the story you are telling or message you are conveying.
Know your audience
She said that it is much better to have one strong consistent and repetitive message to a core audience, then multiple messages to the masses. 
 Consistency is king
The more that a company is out there the more visibility they will have which strengthens their brand.  But she cautioned not to overcommunicate, saying, "News is only news if you have something to share. If you don't have anything to say, don't share for the sake of it, as people will disengage." She also cautions against radio silence for long periods of time as people will wonder where you have been.  
We also discussed manufacturers and she emphasized a reciprocal process, saying, "To make the industry tick, luminaire manufacturers need PR to generate leads. Lighting companies all have great websites that say they are wonderful, but they need independent publications to build up the
trust with exemplar case studies of where their lighting has worked alongside great lighting design to transform an environment."   
She shared a few nuggets about the financial side. Most PR firms work on a retainer, and the main goal is to build presence.  Some contracts are based on metrics, such as the number of articles that are published but other contracts are built on time, such as two or three days per month.   She stressed the importance of setting and managing expectations. PR is a long term strategy.
Eve concluded our conversation by saying, "Designers need to invest in a consistent strategy.  They must have their own internal strategy before they can begin external marketing, You have to know what you want to achieve from the go get"