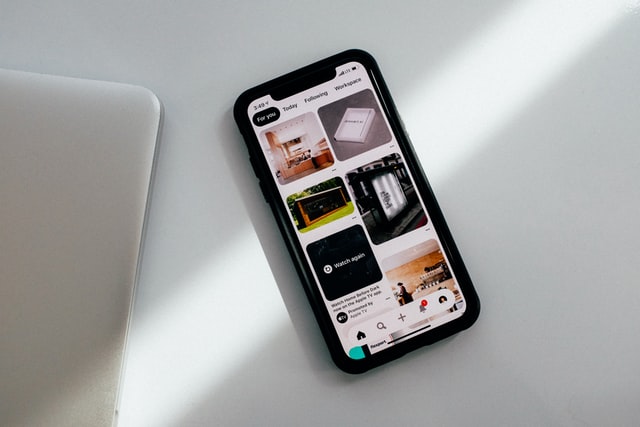 22 Dec

A guide to visual tools for designers
The adage of a picture being worth 1000 words has never been truer in today's world of digital and visual communication. From websites to videos and social media, the wealth of visual channels and media available to showcase interior designs is astounding.
Here is a round up of some the best digital channels for interior designers, as well as Parrot PR and Marketing's top tips on how to maximise these opportunities.
1. Pinterest
Pinterest has been around for a while now, but its popularity has grown exponentially. In fact, it is one of the fastest growing social media channels. Pinterest describes itself as a visual discovery engine, and this is a perfect summary. With this in mind, strong visuals are key, so ensure you have great photography and eye-catching posts, which are called pins, that will capture attention either through search or scroll.
You can easily make pins on Canva, which is an intuitive, online graphic design platform. Let's take a look at that next.
2. Canva
Canva is a graphic design platform that can be used in a wide variety of ways. From Instagram posts to Pinterest pins, resizing images for websites or exploring filters and effects, there is plenty to discover. You can sign up for free and will have access to many different features, or you can pay for an account if you are looking for more advanced functions such as resizing existing posts for each social media platform. 
Canva has a number of templates that can easily be adapted to suit your needs, making graphic design simple and easy.
While Canva isn't a communication platform in its own right and won't give you opportunities to promote your work, it is an important part of your armoury when it comes to creating stunning imagery.
3. Instagram
Instagram is one of the most popular social media channels, and is primarily based on visuals. Instagram has become synonymous with scrolling until something piques your interest, so eye-catching images are key, especially when partnered with considered captions and hashtags.
It is important to size your images correctly, and remember that you will need different dimensions for grid posts, stories and reels. This is again where Canva can play an important role in your marketing.
4. YouTube
YouTube is an absolute giant when it comes to video sharing and social interaction. It is the second biggest search engine after Google, so it is worth considering its value in your marketing activity. If you have commissioned photography, adding on video content to the brief could be a cost-effective way of creating video content that can then be used on YouTube. It is free to open an account, and with some simple changes to your account, you can have a smart-looking, branded channel.
Another great aspect of YouTube is that it can be used to house your videos, and these can then be distributed to potential clients, shared on your own website, or used in presentations. It is a really flexible tool that you can easily make the most of once you have created even some simple, moving image videos (top tip, you can create videos on Canva).
5. Houzz
Houzz is an online community for interior designers, alongside a number of related industries. It offers the opportunity to showcase a portfolio of work and services, and provide contact information to prospective clients. It is a great platform, but is naturally competitive, so having fantastic visuals is key to selling yourself.
For visitors to the site looking to commission work, there is a search function to help filter their potential choices. To make the most of the platform, you'll need to think of the keywords your potential clients would use, as well as the services you offer and would therefore be a good match to searchers.
Top takeaways:
1. Take a look at the different channels available and spend some time planning what you need to make them work for you. There is little point in opening accounts and then leaving it dormant while you decide on a strategy and develop your collateral.

2. While you can use the same assets as a basis for each of the channels, they will need to be resized appropriately. For example, Instagram and Pinterest work in different ways, so while graphics can utilise the same photography you will need to look at how to present them. This will ensure the content gets optimised on each channel.

3. Video content is becoming more important. This doesn't have to be expensive or elaborate, even a presentation of images is a great way to showcase examples of your work. YouTube is the main outlet for video, but Instagram and Pinterest make use of video content too, making it a worthwhile investment of your time and budgets.