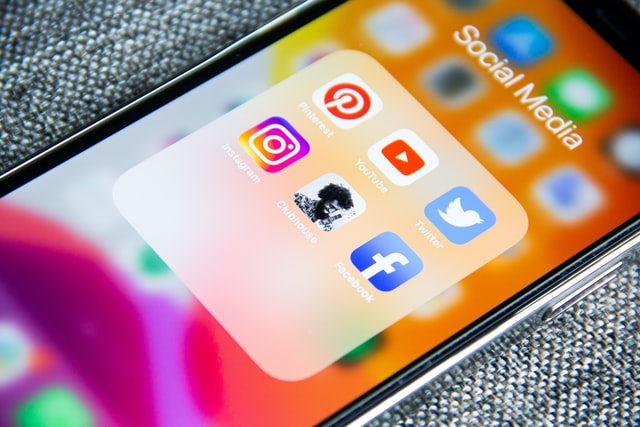 22 Dec

How to successfully use social media
There is no denying that social media is now so ingrained in our lives, we cannot avoid embracing it in some capacity. From a business perspective, social media can be a great way to communicate with existing and potential customers. This said, navigating social media can seem daunting and time consuming, which is why so many of our Parrot clients hand that responsibility onto our team.
Here are some top tips on how to make the best of social media; including considerations for different platforms and how to achieve success.
Instagram
With more than 500 million users every day on this visual platform, Instagram has become increasingly attractive to B2B brands as well as B2C. This is primarily because the sheer volume of traffic Instagram sees cannot be ignored.
Achieving success on Instagram relies on a combination of factors – great visuals, engaging posts and hashtags. Hashtags are essentially the search element of Instagram, so getting the right ones for your company and audience will ensure people can find you and your posts. Take some time to research the best hashtags that suit your industry and market; a good place to start is to see what your competitors are using. This can provide inspiration and an insight into what is working and what is underperforming.
Try different visuals to see what resonates with your audience. Lots of stylised graphics might work for some brands, but perhaps your audience are looking for something more genuine. While Instagram has a reputation for adding a positive filter to real life, there is a shift towards companies using the platform to tell it how it is.
LinkedIn
With more than 260 million monthly active users on the platform, primarily for business and professional purposes, it's clear that LinkedIn offers plenty of opportunities to engage with new and existing customers.
Before you even get started on using the platform in the best way possible, did you know that company LinkedIn pages have to be set up through a personal account? This means someone within your company will need an individual profile in order to set up the company profile. This should actually be seen as a benefit, as profiles allow individuals to network, engage and respond to commentary from a personal perspective.
This leads onto one of the key ways to use LinkedIn. Research has shown that people are more likely to connect and engage with other people rather than a company account, as we prefer human to human contact. With this in mind, use your company pages for passive purposes – sharing messages and news, while individual profiles should be more active and focused on engagement and interactions.
Think of a company page as a mini-website; a place where customers can learn more about your company and services, and how your business can help them in their working lives. While your personal profiles become the heart of your company, who and what makes it tick, and the people behind the brand.
Using an image with your LinkedIn post has also be proven to deliver more engagement, so try to include photos or graphics as often as possible. 
Twitter
The world seems to have a love/hate relationship with Twitter, but given that the channel has 330 million monthly active users, its popularity is certainly not waning. People are also 31% more likely to recall what they saw on Twitter compared to general online browsing, so it is clearly a place to share information, advice and guidance on a platform where it will be read and absorbed.
Link clicks account for 92% of all user interaction with tweets, so linking through to other content is really important. We would recommend your website; after all this is your shop window, and chance to impress existing and potential customers.
To ensure that your content stands out on this busy platform, make it interesting, relevant and where you can, timely. As with Instagram, hashtags can be a big driver of engagement, so spend some time looking for ideas that will increase the number of eyes on your content.
Top takeaways:
1. Each social media platform is different; don't try to adopt a one-size approach for all as you will not be making the most of the opportunities presented by these channels.
2. Spend some time researching relevant and active hashtags, particularly for Instagram, which relies heavily on them as a way for people to search for content.
3. Think about imagery for all channels, and don't be afraid to 'keep it real'. There is a shift on social media towards the unfiltered, and real-world insight into how things work and progress.