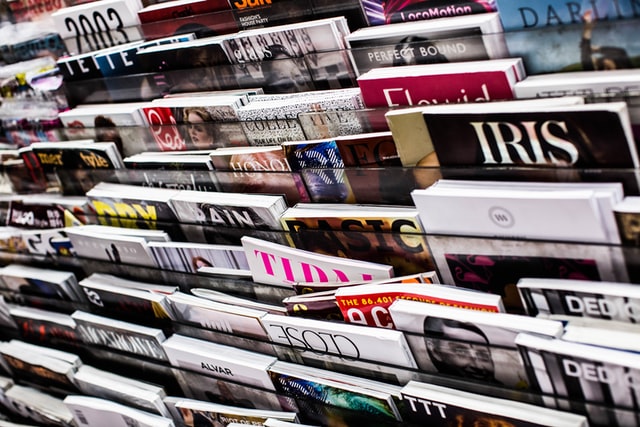 22 Dec

How to secure editorial coverage
While social media has opened up a plethora of opportunities for marketing and PR, the importance of editorial coverage is as strong as ever. The prestige of editorial coverage, either in print or online, has shown no sign of waning and is much coveted by many brands and businesses. 
Here are our top tips on securing editorial coverage, based on the years of collective experience of the Parrot PR and Marketing team.
1. Be sure you have great content
If you think about the hundreds, if not thousands of pieces of potential editorial stories magazines and newspapers receive, then you know that just being mediocre will simply not cut it. Make sure what you are pitching is novel, interesting and if possible, topical or timely. That doesn't mean simply adding in a reference to a time of year and hoping for the best, but making the most of any true synergies with calendar events, or current affairs.
If you've launched a new product or service, take the time to work out what is truly different and makes it stand out from the crowd. By selling these USPs, you are more likely to make a splash in the press as there is something new to say. Tried and tested doesn't always make for an interesting read.
2 .Invest in your photography
Great photography can make or break an editorial opportunity. After all, if you are promoting your latest project or design, you need stand-out photography that really sells the results. Ensure that you have got all of the correct permissions to use them before you approach an editor, as you don't want any nasty surprises post-publication. 
Remember that print media requires much higher resolution imagery than online. What looks great on a screen won't always replicate in a printed publication. 
3. Research the publication before you pitch
Before approaching the editorial team of a magazine, make sure you understand what they will be looking for. A retail focused magazine, for example, won't be interested in your latest hotel project. When you're aiming for editorial coverage it can be tempting to simply send out your content to every title you can think of, but ensuring your story or pitch is relevant to the publications genre and readership will ensure a much greater chance of securing coverage. And, don't forget to study editorial calendars for upcoming and relevant features you can align with.
4. Be available for follow-up
On many occasions journalists and editors who are interested in your story may have follow up questions and queries, or want a different image or quote. Make sure you are available to answer any queries they have, as well as fulfilling any requests they have.
If you are able to deliver this, it's a great way to start building relationships with publications. If you are able to provide interesting news content, keep to deadlines, and be available for interview or comment, you will earn yourself a reputation as a reliable contact.
This links to our final point – be nice! If you are difficult to work with or unhelpful, editorial teams won't want to engage with you. After all it needs to be a mutually beneficial relationship, so start as you mean to go on.  
Top takeaways:
1. Spend some time working out what is different, unique, new or innovative about your story. There is only limited space in each publication (both print and online) so you need your content to stand-out above the competition.
2.Invest in your photography. A snap on your mobile phone might look great on Instagram, but you'll need to up your game to secure your image in print
3.Make sure you are easy to work with. Be nice, be helpful, and be available. Editorial teams are under a lot of pressure to meet deadlines and you'll lose their trust if you are difficult or unreliable.